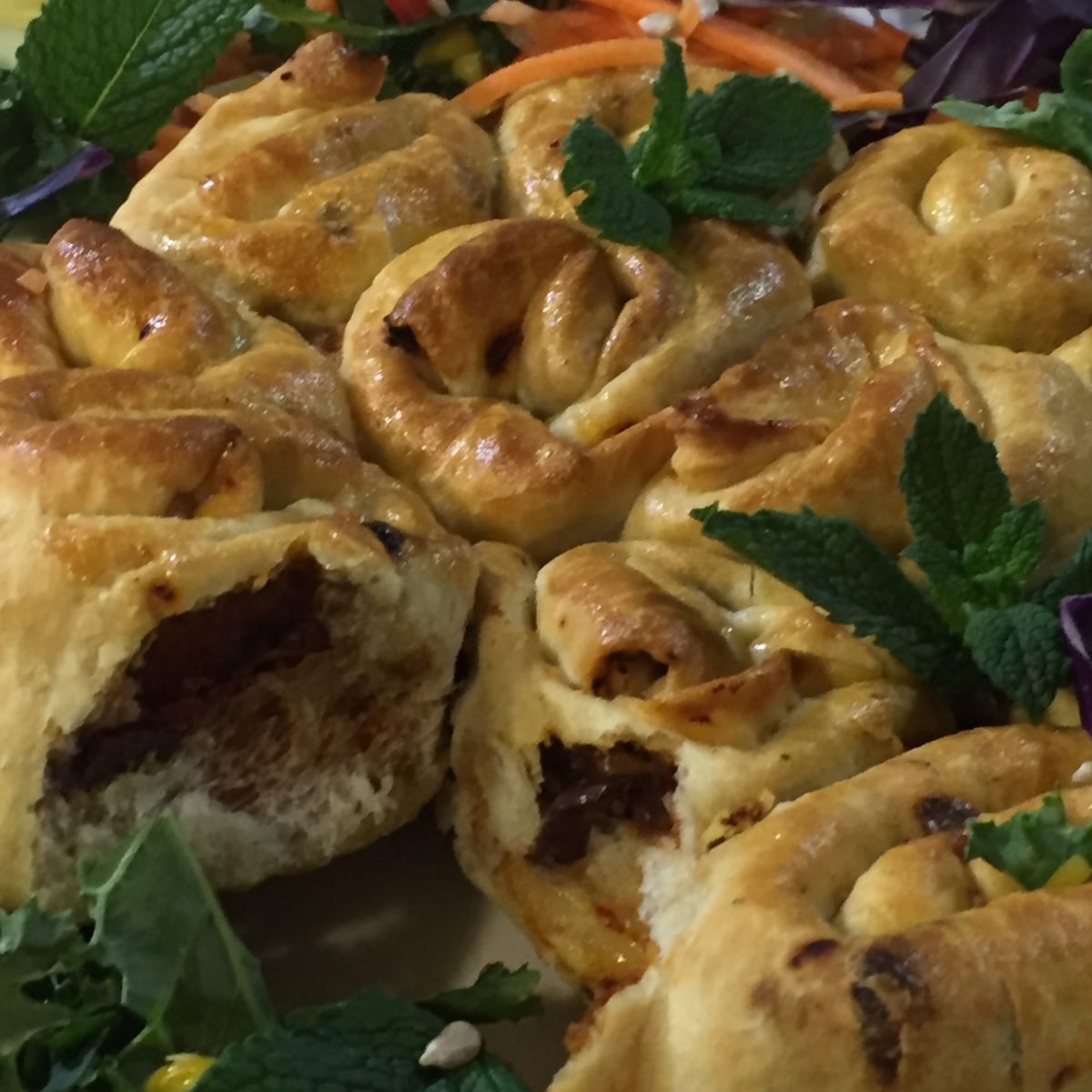 80
g
black olives stoned and chopped
80
g
grated mature cheddar
1
tsp
Herbes de Provence or mixed dried herbs
1
Divide the dough into 12 pieces of 30g each. Roll out the dough into 12cm discs. Brush with oil and let them rise for 15 minutes. Mix the olives, anchovies, cheese and herbs together. Brush the discs with tomato paste, spread the prepared mix evenly on each disc, leaving an edge of 1cm all round.
2
Roll the dough over the mixture, then twist into a spiral shape, securing the ends. Place next to each other in a round 20cm springform tin, greased with oil. Brush the top with oil and let them rise for about 30 minutes. Bake in a hot oven at 200C – Gas 5 for 30 to 40 minutes.
3
Serve hot or at room temperature.