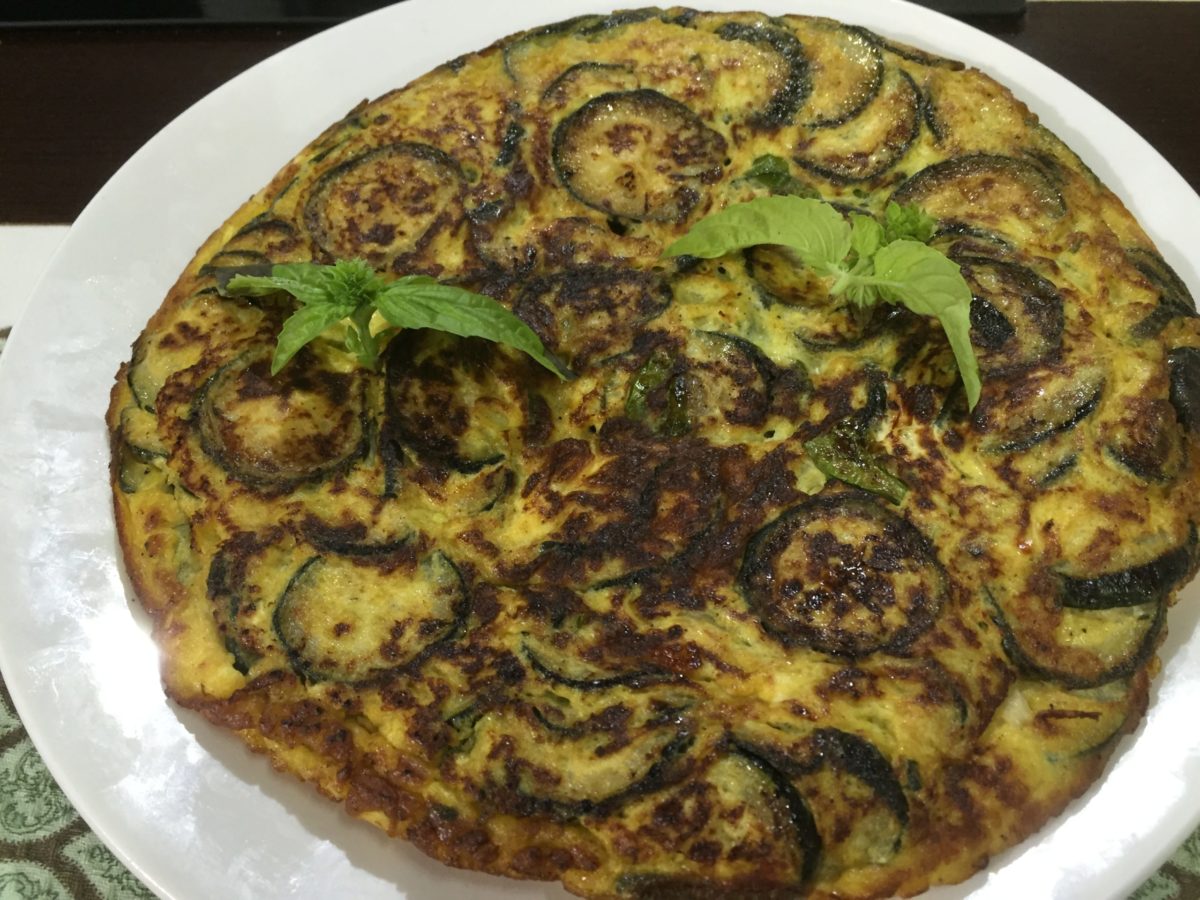 1
kg
zucchini, trimmed and sliced
2 cloves garlic, finely chopped
4
tbsp
grated cheese of your choice
1
tbsp
chopped mint leaves (or basil)
Salt and freshly ground black pepper
Dash of grated nutmeg (optional)
1
Heat 1 tbsp oil in a frying pan. Add the zucchini. Sprinkle withy salt, and fry on a low heat until tender. Remove from the pan, set aside and let cool.
2
In a bowl, beat the eggs, add the cheese, the black pepper, the basil or mint and the nutmeg, if using. Add the zucchini and mix well. Heat the other tbsp of oil in a non-stick frying pan. Pour in the zucchini and shake the pan frequently until the underside is cooked, 5 to 6 minutes.
3
Cover the pan with a plate and turn over the omelette. Slide it back into the pan and cook the other side for another 6 minutes. Turn out on a plate and serve, either hot or cold.