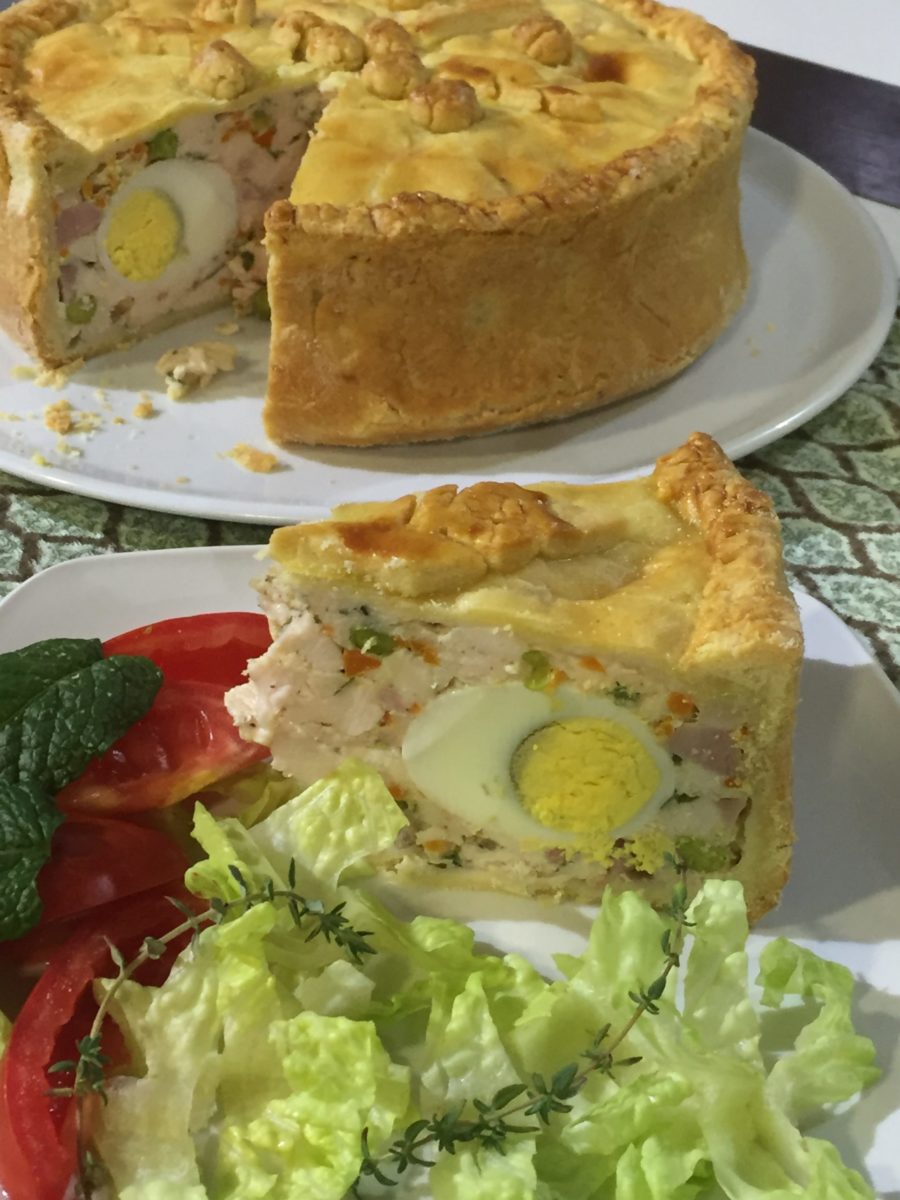 For the pastry
1 cup (130g) self raising flour
1 egg yolk lightly beaten
For the filling
1
kg
chicken breast, shredded
6 spring onions, finely chopped
3 medium carrots, cut into small cubes
Freshly ground black pepper
A little milk for the glazing
1
Sift the flours into a mixing bowl, rub in the butter, then add the egg yolk and enough cold water to form a firm dough, then chill for about 30 minutes.
2
Heat the oil and butter in a frying pan and cook the onions, peas and carrots until soft. Put the chicken breast in a bowl, add the ham, the cooked vegetables, the parsley and the herbs, mix well, season with black pepper and salt, according to your taste.
3
Now take two thirds of the pastry and roll out to fit into 23cm greased spring form tin. Spread half the chicken mixture into the pastry case; arrange the whole hard boiled eggs over the top and cover with the rest of the mixture. Roll out the rest of the pastry. Moisten the edges of the pastry case and place the cover on top, pressing the edges together to seal. Decorate with pastry leaves and brush all over with the beaten egg-wash. Cut 2 small slits in the top to allow steam to escape and bake in a moderate oven at 180C - Gas 4, for about 1 ½ hours, covering the top with foil if it browns too quickly.
4
Cool the pie and chill in the fridge. Serve with a salad of your choice.