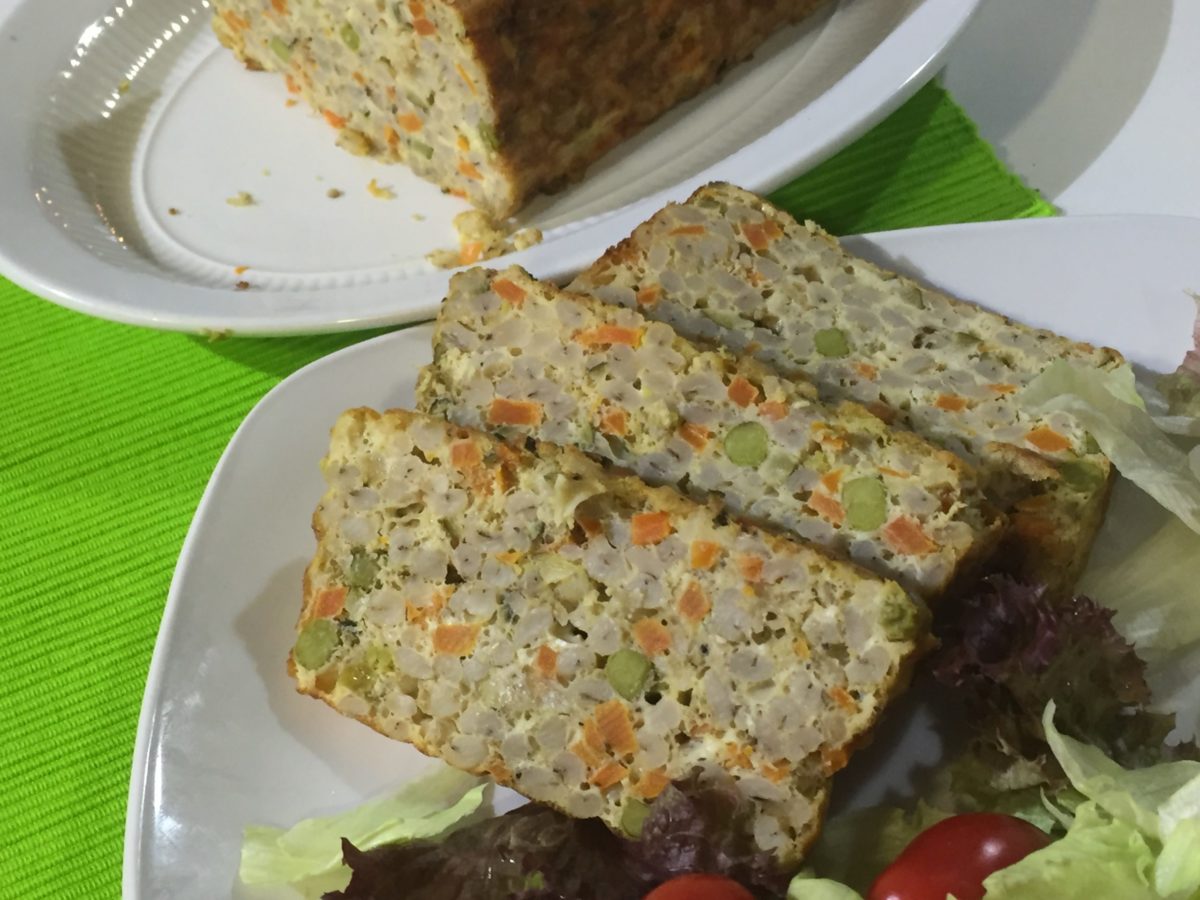 100
g
frozen or fresh peas
1 small onion, finely chopped
1
Rinse the barley and boil in plenty of water until tender. In the meantime, gently fry the onion in the butter until soft; add the peas and the finely diced carrots and zucchini. Season with salt and pepper, sprinkle with a little water and cook for approx 10 minutes. Mix the vegetables with the drained but still warm barley. Add the eggs, cheeses and the nutmeg. Season with salt if necessary.
2
Beat the egg white with a pinch of salt, until stiff and fold into the mixture, then pour into a greased loaf tin lined with oven paper. Cover with aluminium foil and bake in a pre-heated oven at 180C – Gas 4, for 45 minutes. Remove the foil and cook for another 20 minutes.
3
Slice the mould, serve with a simple tomato sauce.